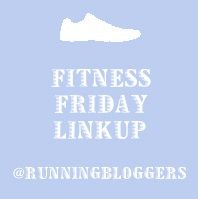 Happy Friday!
The family and I had a great week, though not looking forward to this weekend. I have long hours to work and would rather be spending time with those I love. The upside, I get off early on Sunday.
Anywho, this week was much

much

better when it came to my fitness. I'm on the road to getting back on track... feels good!
The run down...
○ Monday: 3 mile run on the treadmill, abs workout
○ Tuesday: 2 mile run in the morning. Thought I was going to boot camp in the evening but plans were made.
○ Wednesday: Boot camp- Lots of legs
○ Thursday: Boot Camp- ALL cardio!
Me (in the hot pink fleece!) You obviously can't miss me.
Suicides.
Jump rope. One of my favorites!
High Knees.
Body shapers.
I love how my boot camp instructor has started taking action photos of us during our workouts.
I think it really helps!
What is your favorite fitness class?