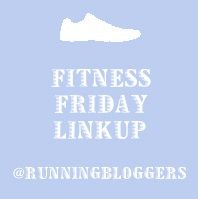 WAHOO!

I'm so pumped because I've been invited by the DC Metro Area Running Bloggers to join their group. ☺
But when it's come to my fitness lately... I haven't been so, *WAHOO!* about it...
Let's see.
○Three weeks ago, my little lady was sick. The only downfall of preschool is the sharing of viruses! Let's just say, mommy was very busy doctoring up baby.
○Two weeks ago, I was sick that whole week. (Thanks, darling.)
○Last week, was the start of allergy season for me. All week I felt like hell! I was in the mood to go on a run last Wednesday and it was terrible. I couldn't breathe, my legs felt like they had extra weight attached to them... AWFUL, AWFUL run.
○I went back to my boot camp class this past week on Tuesday. Beforehand I was energized and before we were halfway through I wanted to go home. My body is. SO. WEAK.
I have been working out on a consistent basis for over a year and a half now and this is the worst I have felt since the beginning of my fitness journey.
So, so mad at my body right now!
Normally I would tell someone with all that reasoning, "STOP with the excuses!" But I hadn't been so *under the weather* like this in years... so I wont put myself down.
Time to move forward. Time to get my fitness routine back up at the top of my list.
Have you ever felt something similar? Please do share with me your tips on getting back in it.