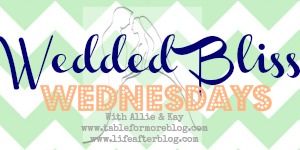 Introduce us to your husband! (What's his name? How old? What does he look like?)
My husband's name is Steve and he's 29 years old (I'm 2 1/2 years younger!) We just got married on March 31st, 2012. My best friend and father to my beautiful three year old.
What is your husband's favorite thing to do?
My hubs has so many hobbies it's nuts. When I met him, I didn't have many hobbies and has pretty much forced them on me... which I'm thankful for :)
He enjoys anything from watching sports, playing soccer, playing video games, watching MMA, hanging out with family & friends and checking up on the Rogan boards.
He also loves being a handy man and fixing up whatever he can around or outside the house.
What does your husband do Monday-Friday?
He is a business owner of a moon bounce/party rental company so the weekends are his busy working time.
What was the FIRST thing you noticed about your husband when you met?
We met at him and his roommates house party over a holiday weekend. When I showed up with a group of girlfriends, he was very "tough" looking. I remember thinking that I was going to press his buttons and change that ;)
What is your husband's BEST quality?
Compassionate and hard working. I could say so much more!
What is your husband's biggest pet peeve?
When someone interrupts him while he's in deep conversation.
How does your husband feel about blogging?
I think he likes that I've picked up another fun hobby.
But sometimes he feels like I'm on the computer too much!
I've never been good about managing my time...
What is something you do/can do that makes your husband feel loved?
When I do things for him without him asking!