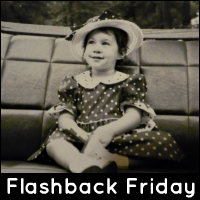 I saw this link up today which got me motivated to dig up an old photo album.
This week is dedicated to my sister. She turned the big

35

on Wednesday.
She's the oldest, I'm the baby.
Looks like she was trying to give me a head lock but got caught...
What I would do to still have papa around... :)