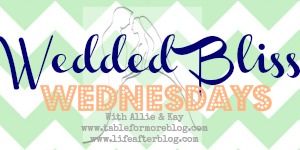 What is a holiday tradition that you and your husband do or plan to do each year? If you don't have any, what is an idea you could try out this year?!
I just realized that this will be our first year spending Christmas together

married!
This will be our fifth Christmas together. That's crazy to me that so much time has passed already.
In the past years we really didn't have our own traditions. We go to our families house and spend time celebrating the already invented traditions. On Christmas Eve, we spend time with the Hubs family... eating til we can't stuff ourselves anymore, playing card games and lounging around til Midnight when we get to open our gifts! On Christmas day we celebrate with my side of the family.
This year we have made some changes. We're finally adding our own traditions. Since we have a bigger house I really wanted to get a tree. In our old house we just didn't have the room for it. I was ready to go buy a fake one when Steve said no- that he's never had a fake one. So, we got a big beautiful real tree from Cost Co for less than $30.00.
I also put up our own personalized stockings that I plan to fill with goodies/small gifts.
So there's a start.. we have plenty more years to come up with new traditions that our baby girl will remember.