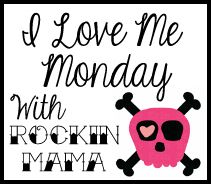 ★Snap a self portrait!
★Create your "I Love" list, post it!
★Come back and link up!
★ Linky will stay live for 2 weeks!
★Next linky party will be December 3rd!
Mark your calendars!
Gangsta, duck lips photo? Bahaha
*I love... taking pictures of myself when I'm feeling pretty.
*I love... candy WAY too much. Chocolate, sweet, doesn't matter!
*I love... reading on my Kindle Fire.
*I love... my smart phone.
*I love... having time to myself.
*I love... having long and hilarious texting conversations with my girlfriend about our mommy lives.
*I love... spending days with my baby girl.
*I love... the Holiday season and hope to decorate more this year.
*I love... what's on my DVR right now.
*I love... that there's a chance of a new President coming into office tomorrow night.
*I love... Zumba. No, I really don't but hoping I'll get better at it!