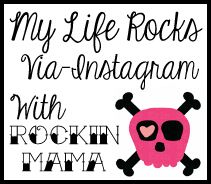 I never get to say that because I work the double shift every week.
But I have off work...
...And I get the night off from parenting...
Greatest. Thing. EveRR.
We got a new oven.
Almost makes me want to cook something crazy awesome.
Almost :)
I'll get there one of these days, hopefully.
Saw this amazing sign while I was out and about with the family in Fairfax, VA this past week.
The name alone caught my attention and hope to go on a *date night* with the Hubs soon!
I have not been a good girl at all this week (besides yesterday) when it comes to eating healthy.
Stuffed jalepeno cheeseburger from The Green Turtle in Fairfax.
I've been in the restaurant business for ten years, I know when someones just being a lazy prick!
Let me stop with the bitching.
The food was good though :)
We celebrated my Mother-In-Laws birthday this past week.
Doesn't she look beautiful?? I only hope to be able to keep up with my looks like her when I get older!
DROOL.
I may or may not have gained ten pounds this week.
It's time for Summer to go b/c that's when I gain the most weight...
Come on Fall!
My little booger has been sick this week...
but she still felt the need to dress up!
Yesterday, I decided to really take time on her hair.
Normally I just like to throw it up on her head real quick because she screams
BLOODY MURDER.
I really enjoyed dolling her up so she might just have to get used to it...
and I'll wear ear plugs.
God blessed me with a beautiful little lady.
In order to leave the store alive, we bought her her very first Umbrella.
My very first Crock Pot.
Anyone have any good, easy recipes for this thing?
Send 'em over!
The soul purpose of our shopping trip.
She's so happy.
Started decorating baby girls room.
We've been living in our town house for four months now.
Better late than never!
Have a great weekend everyone!