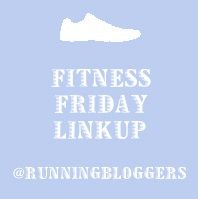 Easter Weekend: Why did you have to come and ruin me?
Easter candy is my weakness. Candy was in my face all weekend at work. I was good until Sunday really. Then I ate like a fatty and passed the f&*% out from lack of sleep.
○ Monday I could have gotten in some exercise but I was so sluggish.
○ Tuesday: Boot camp- lots of abs, leap frogs (ugh) & cardio!
○ Wednesday: At-home workouts that I found off YouTube. Definitely got my heart pumping & out of breath ☺
○ Thursday: Boot camp- Lots 'o legs. Squat kicks, squat jacks, high knees, mountain climbers, body shapers, band resisting step-ups etc!
To end on a positive note:
I am so SO proud of my husband!
He has been on the right track to getting fit. (Which is keeping me motivated to stay on the right track as well!)
I bought him a shirt over a year ago that he couldn't fit into until today. Looks like he's on a mission.. can't wait to see more great results.
Happy, Fit & Healthy Family in the works. ☺