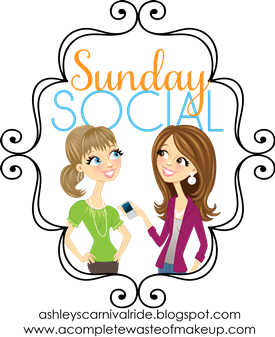 This Weeks Questions:
1. Do you plan to change any of your eating habits in the new year?
YES! I normally work out four times a week. I just need to get the healthy eating part down pat.. I just love food too much!
2. Any workout tips to get us back in shape after the Holidays?
I have been going to a boot camp fitness class for over a year. That is the only thing I've ever stuck to and I feel super strong!
Also, running is just amazing and it can be therapeutic. You know that feeling after a great run? I love to chase that feeling.
3. Favorite thing you did over the Holidays?
Just spending time with both the Hub's family and my family.
4. What is something you hope that you accomplish in 2013 that you did not in 2012?
5. Name 3 things happening this year you are excited about and why:
I have lots to be excited for...
*The Hubs turns 30 in February
*Our one year wedding Anniversary on March 31st
*Briana turns 4 in July and I turn 28 in July
Happy Sunday Funday folks!