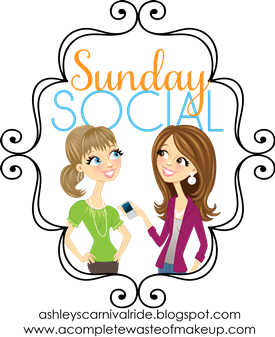 Happy Sunday!
This Weeks Questions: Lets Reintroduce ourselves shall we?
1. What is the name of your blog? How long have you been blogging?
My blog name is The Backwards Bride and I've been blogging since October 31st, 2011!
2. Why do you blog?
Blogging is a fun hobby. I feel like there's a place for me here. I think one day something great will come out of it. I love it! I love following other bloggers as well.
3. What is the first blog you ever followed?
It was either Babbling Bridge or Carriage Before Marriage. Either way, they're both awesome so check 'em out!
4. What is your favorite post you wrote in 2012?
Oh man... The struggle I went through to quit smoking.
5. What are your blogging goals for 2013?
-Learn how to manage my time better.
-Comment more on the blogs I follow.
-Learn how to sell ad space (if someone has any tips I would be so greatful!)
-Learn how to use my Twitter!
6. Top 3 favorite blogs to follow?
Honestly, I don't think I have a top 3 at the moment. There are so many great blogs out there!